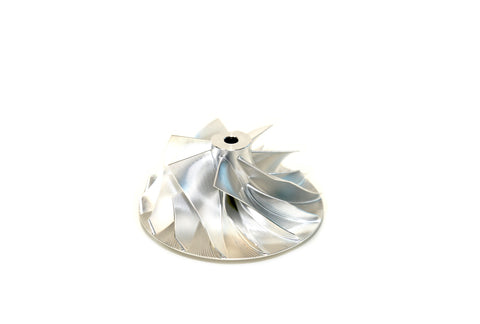 Holset HE451VE Turbo Billet Compressor Wheel (2882111)
Application: Holset HE451VE
SKU: 823-2674-001
Caution!!! Read below before purchase: 
Although the actual turbo rebuilding process is very simple, please BE AWARE that recalibration of the VGT control module might be needed during the rebuilding process. 
Holset HE451VE turbo billet compressor wheel for 2882111
Also Fits:
2881807, 2882004, 2882111RX, 2882111NX, 3773568, 3773562, 3773561, 3773569, 3772586, 2841221, 2841806, 3768194, 3767306, 5350506, 5350503, 5502825RX, 5502825, 5501465
Balanced and ready to use.
***Important Note***
There is no warranty, instructions, or tech support on any DIY products.
Click here for details.
---
We Also Recommend