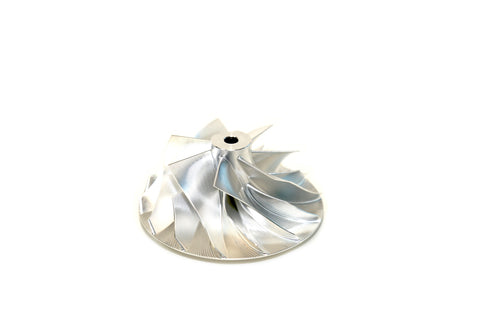 Holset HE300VG Turbo Billet Compressor Wheel (68321378AA, 68321377AA)
Application: Dodge Ram Diesel
Model Year: 2013 - 2018
SKU: 823-1707-002
Replacement billet compressor wheel for 2013 - 2018 Ram 3500, 4500, 5500 cab & chassis turbo.
Also Fits:
68321377AA, 68210648AA 68212738AA, 68212768AA 68240477AA, 68240478AA 68245792AA, 68253983AA 68295438AA, 68297874AA 68321377AA, R8321378AA, R8321377AA
This compressor wheel is balanced so it is ready to be used right out of the packaging.
***Important Note***
There is no warranty, instructions, or tech support on any DIY products.
Click here for details.
---
We Also Recommend